Lecture – 1.13.2020
Additional Resources: Course Introduction
This page contains additional resources for the Introduction class.
The short video below by Steve Cutts is a commentary on humans' connection to environmental and social issues but also directly addresses designed artifacts.
The Next System Project is an alliance of researchers, theorists and activists who argue that our society's multiple systemic problems can only be addressed through systemic solutions "that point to a "next system" radically different in fundamental from the failed systems of the past and present". In the video below several of the Next System's most prominent supporters make the case for "system change."
The Next System Project, 2015
The Millenium Project tracks 15 global challenges confronting society in the 21st century and discusses their interconnections and interdependencies.
In the videos below, Professor Johan Rockstrom, Executive Director of the Stockholm Resilience Centre discusses the Anthropocene and the interconnected/interdependent problems confronting society in the 21st century. In the second video he explains the concept of planetary boundaries:
Video from Stockholm Resilience Centre
Video from Stockholm Resilience Centre
Lecture – 1.15.2020
Additional Resources: Ojai Case Study
Cheryl Dahle and Terry Irwin have made several public presentations to the Ojai community explaining the Transition Design approach.
Terry Irwin gave an overview of the emerging Transition Design approach and the Ojai project in the School's Design the Future lecture series in February, 2018.
In the video below, Ojai Permaculturalist Connor Jones shows how poor land management is exacerbating the effects of the California drought
Below, the hydrologist Michal Kravčík presents a radical new paradigm for water management, arguing that water cycles can be supported to enhance local climates and biodiversity, and that this could be an effective strategy for reversing climate change.
Biodiversity for a Liveable Climate, 2015
The report below, Financial Models for Water Sustainability, discusses how technological innovation has enabled Israel to address its water scarcity. It argues that this innovation can be transferred to California and other places that have similar climates. Such planet-wide and networked sharing of knowledge, skills and technology, to address sustainability issues, would be an example of cosmopolitan localism in action.
The two CNN videos below, show the extent to which the Thomas Fire took hold in the Ojai valley
Remarkably, as this map shows, the winds which were responsible for the rapid spread of the Thomas fire dropped before Ojai was enveloped in it.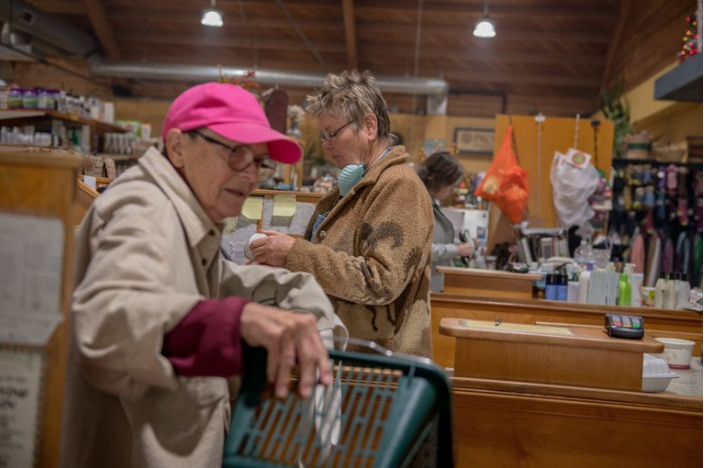 Lecture – 1.22.2020
Additional Resources: Case Studies
Below, Cheryl Dahle, journalist, entrepreneur and found of the non-profit Future of Fish discusses the global wicked problem of overfishing
Future of Fish developed this introduction video to help teach chefs and food-service professionals about the importance of Storied Fish.